The ancient Sri Po.Ka. Sadhukkal Mutt (temple-monastery complex) in Vedaranyam in the district of Nagapattinam in South India is part of the ancient KAILASA religious kingdom called Kailasa Paramparagatha Surya Vamsa Vedaranyam Sarvajnapeetham.
The presiding deity of this mutt is Lord Paramaśiva. Paramaśiva's direct representative and heir is the Pontiff of the mutt.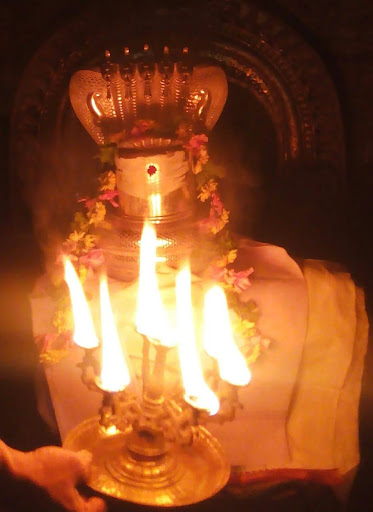 Ceremonious arati (sacred flame) offering to the Presiding deity
Panchanadikulam in Vedaranyam served as housing for devotees. It feeds devotees who used to visit the temple of Vedaranyeshwar, the temple dedicated to Śiva, located in the town of Vedaranyam in Tamil Nadu, India.
The region was part of the Chola Kingdom in ancient India – KAILASA. The Pontiffs educated, groomed and initiated the Chola Kings to rule as per the methods prescribed in the sacred scriptures. The kings were the regents who administered the people while the Pontiffs were the owners.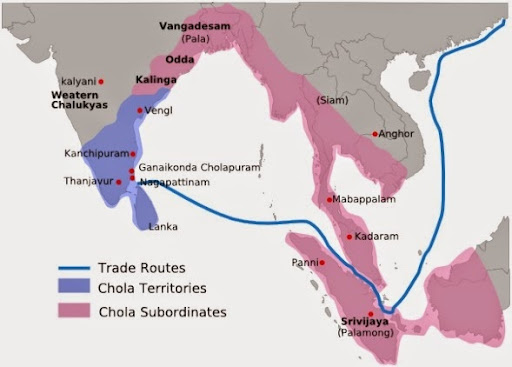 Reign of The Chola Kingdom Circa 1000 CE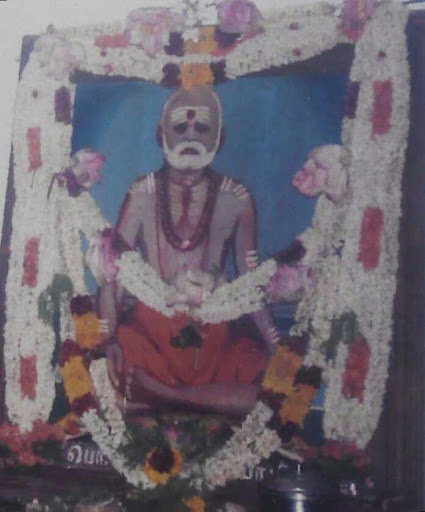 Photograph of Po. Kandaswamy Swamigal, founder of the Po.ka Swamigal mutt, Vedaranyam as per recorded History (This mutt in Vedaranyam serves as a housing for devotees who were also fed during their visit to the temple of Vedaranyeshwar, the temple dedicated to Śiva, located in the town of Vedaranyam in Tamil Nadu, India.)
Some of the earlier Pontiffs of Vedaranyam Mutt
Sri Muruga Shambashivananda Swamigal

Srila Sri Sivasubramaniyananda Swamigal

Sri Atmananda Swamigal
April 15 2014 – Swami Atmananda legally declaring The Supreme Pontiff Of Hinduism as the Pontiff for the three ancient Mutts (and hence King of the three Kingdoms) in Tiruvarur, Thanjavur and, Panchanadikulam and Vedaranyam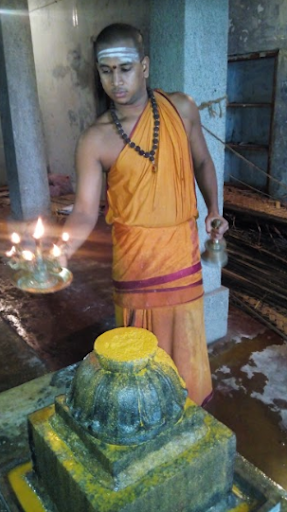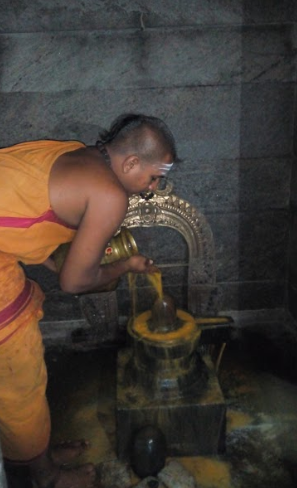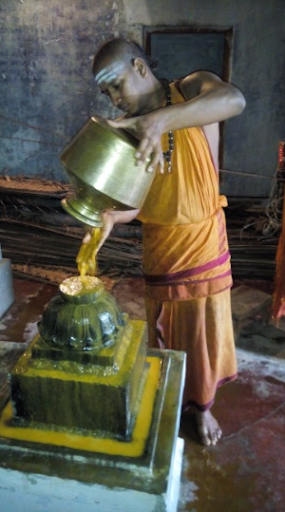 Everyday worship being offered by the Sanyāsis of the Nithyananda Order at the Vedaranyam temple